Barn Fire
Series 01, Episode 02

Air Date
Welsh: September 22, 1987
English: November 24, 1987
Australian: January 30, 1990
Previous
The Kite
Next
Trevor's Training
Barn Fire is the second episode of the original series of Fireman Sam.
Plot
On a very hot day, Sarah and James are picking potatoes for Bella. Sam wonders if he can help, but first he has to deal with a barn fire at Pandy Lane.
Characters
Trivia
This is the first episode to feature a fire.
Other Media Releases
UK
Gallery
Video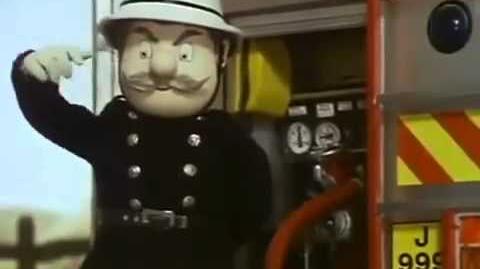 Ad blocker interference detected!
Wikia is a free-to-use site that makes money from advertising. We have a modified experience for viewers using ad blockers

Wikia is not accessible if you've made further modifications. Remove the custom ad blocker rule(s) and the page will load as expected.