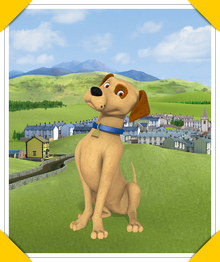 Nipper was orignally Bronwyn's sister's dog and thenlater Gareth's as he now lives and works with him on the railway. Nipper is not very well-trained and when he comes to stay, Charlie tends to take up residence on his boat to keep away from all the barking and general disorder that Nipper brings with him.
Appearances
Trivia
He may have replaced Dusty.
Ad blocker interference detected!
Wikia is a free-to-use site that makes money from advertising. We have a modified experience for viewers using ad blockers

Wikia is not accessible if you've made further modifications. Remove the custom ad blocker rule(s) and the page will load as expected.