Norman's Invisible Friend is episode nineteen of the fifth season.
Summary
Norman invents a fictitious friend to get double helpings of everything. When Mike Flood plugs too many things in one socket, it causes a fire in the Flood's house, Norman has to own up that his invisible friend isn't real when Mandy is trapped inside the house.
Characters
Trivia
Home Media Releases
US
Video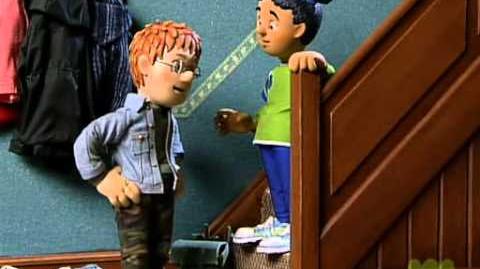 Ad blocker interference detected!
Wikia is a free-to-use site that makes money from advertising. We have a modified experience for viewers using ad blockers

Wikia is not accessible if you've made further modifications. Remove the custom ad blocker rule(s) and the page will load as expected.