Trouble and Squeak is the seventeenth episode of Series 5.
Summary
Norman has taken a school mouse home to look after. Unsurprisingly, it escapes and causes havoc when both Rosa and the mouse end up stuck in Bella's chimney.
Characters
Squeaky
Mrs Thompson (not seen, heard over phone)
Home Media Releases
US
Trivia
This episode shows that Dilys and Bella are scared of mice.
Video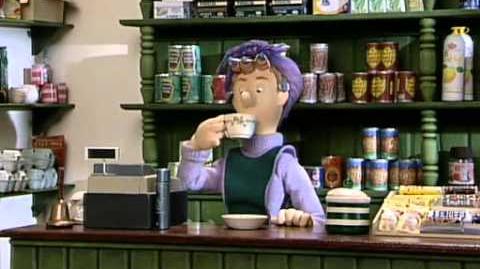 Ad blocker interference detected!
Wikia is a free-to-use site that makes money from advertising. We have a modified experience for viewers using ad blockers

Wikia is not accessible if you've made further modifications. Remove the custom ad blocker rule(s) and the page will load as expected.