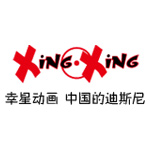 Xing Xing Digital Corporation (幸星动画)
is a Beijing-based animation studio, which specializes in producing large scale 3D animation, 2D animation, visual effects, stereoscopic movies, games and titles for well-known institutions both home and abroad. Xing Xing was responsible for making the CGI episodes of
Fireman Sam
starting from
Series 6
, and a number of movie specials as well.
On July 26th, 2016, due to a small bit of controversy in the episode Troubled Waters, where Elvis trips over a piece of paper with religious script on it, HiT Entertainment stated that they would no longer be working with Xing Xing.
Ad blocker interference detected!
Wikia is a free-to-use site that makes money from advertising. We have a modified experience for viewers using ad blockers

Wikia is not accessible if you've made further modifications. Remove the custom ad blocker rule(s) and the page will load as expected.